Roland is a world leader in digital piano technology. Unlike Yamaha and Kawai that also make acoustic pianos, Roland focuses solely on the development and creation of digital instruments. The brand is famous for creating innovative musical products, and being a pioneer in global music technology.
Roland started with Japanese engineer, inventor, and entrepreneur Ikutaro Kakehashi.
Kakehashi was born in Osaka in 1930. During the war, with no access to music lessons, he became interested in radio as a way of listening to music. In 1947 at just age 16 he founded the Kakehashi Clock Store, a watch repair store. He also started repairing radios, and went on to open the Kakehashi Radio electrical appliance store in 1954. It was during this time that he started to repair electric organs and begin to create organ prototypes.
At 28, Kakehashi decided to devote himself solely to music, and so founded Ace Tone in 1960 – a company which produced electronic organs and drum machines. Ace Tone is considered to be the precursor to Roland.
He founded Roland 1972 and lead it for four decades. Ikutaro Kakehashi (and engineer Dave Smith) both received a technical grammy in 2013 for their contributions for the development of MIDI.
Traditional Piano Practice
Roland debuted the EP-30, the worlds first touch sensitive electronic keyboard in 1974. The technology used back then is standard today, but it was ground breaking at the time. Roland continue to be renowned for their advanced digital technology, popular amongst professional musicians, producers, and students.
F701
The F701 was released recently in early 2021 and has already won a Red Dot Design Award – one of the worlds largest design competition judged by 50 international experts.
Rolands SuperNATURAL sound, PHA-4 keyboard with ivory feel white keys, hammer action, and escapement make for a realistic piano playing experience. The F701's sleek, slimline design make it ideal for anyone wanting a sophisticated piece of furniture that doesn't take up too much space.
HP and LX range:
Roland's premium range of digital upright pianos deliver an authentic piano playing experience.
LX stands for 'luxury' while HP stands for 'Home Piano'.
The three models in the LX range feature Rolands top of the line Pure Acoustic Modeling technology.
The two models at the top of the line, (LX708 and LX706) feature Roland's PHA pure hybrid keyboard with wooden keys and the LX705 and HP704 use the PHA-50 keyboard (also a keyboard with wooden keys). (PLEASE LINK THESE MODELS TO THE PRODUCT PAGES)
All models in these two ranges come with a 10 year warranty and a height adjustable bench with storage. Available in a variety of matte and gloss finishes.
For a piano playing experience with aesthetic, the Kiyola ticks all the boxes.
Roland collaborated with Japanese premium furniture maker Karimoku (link to website https://www.karimoku.com/en/main.php) to create this amazing product. Handcrafted with Hokkaido wood, it's available in 4 colours – black, white, oak, and brown.
With 4 piano tones modelled off four steinway pianos – two in Berlin and two in New York, and Roland's top of the line piano action, the PHA40 with wooden keys, this model is truly magnificent.
Roland GO-KEYS
Want to make music on the go? This instrument is great for music creation and creativity. It has an excellent choice of tones, loops, and styles, and great sounding speakers – all cased in a lightweight design that can run on batteries!
You can also connect your phone to via bluetooth to stream music through the keyboards speakers, so you can play along to your favourite tunes.
Famous sounds:
A blog about Roland wouldn't be complete without mentioning the iconic TR-808 drum machine. The 808 has been used in countless songs, including Marvin Gaye's 'Sexual Healing', Whitney Houstons 'I Wanna Dance With Somebody', and many of todays current hits.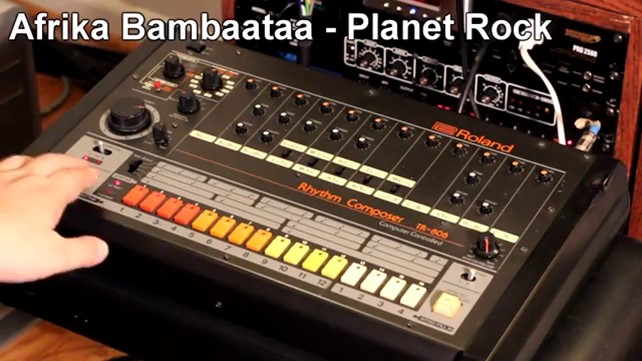 808 drums are found in the Roland JUNODS88, FA08, and VR09. This means you can create and record your own patterns with this iconic sound!
Two of Rolands corporate slogans are 'Inspire the Enjoyment of Creativity', and 'Be the BEST rather than the BIGGEST'. We hope the story of Roland has inspired you in your music journey, whether you are a seasoned professional or just getting started.
Visit us in store to try our large range of Roland digital pianos, keyboards, and synthesisers. We are offering one-on-one virtual shopping appointments for our customers in NSW and VIC: https://www.australianpianowarehouse.com.au/virtual-shopping/
Further Reading: