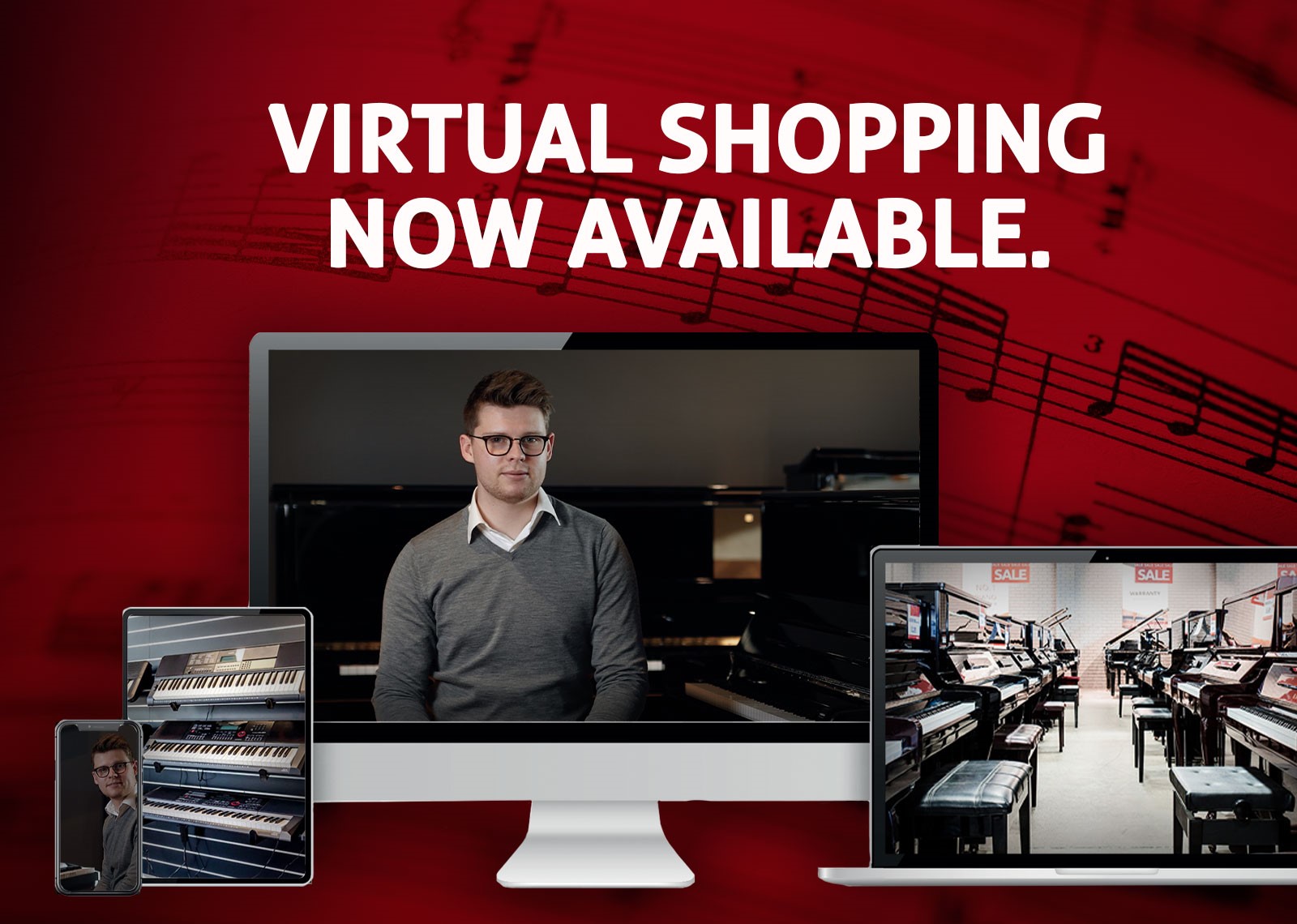 A NEW WAY TO SHOP!
We know during lockdown and these current changing times, for some people buying a piano will be the last thing on their minds. While for others, they'll be on the lookout for a productive, and musical, way to spend their time when other options are limited. So if you've been thinking of buying a new piano, whether it's digital or traditional, new or used, we've introduced a new, virtual way for you to shop.
We understand buying something like a piano can be tricky to do online, so now you can chat with one of our helpful team online, using a video link, where you can ask all the questions, take a virtual look around our store, and even listen to the pianos you're interested in. We know it's not quite the same as being here, but it's the next best thing, and it makes the whole process as simple as possible, giving you the opportunity to do just about everything you could do if you were here in person – except physically play it yourself.
Here's how it works:
Simply select your store below to choose your appointment time in our booking system. These appointments are confirmed straight away.
You will receive a confirmation email with a calendar entry. This email contains your zoom appointment link.
Dial in using Zoom from the link provided.
Chat and browse live with a real person in real time.
(If you don't already have or use Zoom, click here for more info on how to get up and running so you're good to go for your Virtual Shopping session.)
Powered By: