OUR BEGINNINGS
OUR COMPANY GOES BACK TO 1964, WHEN 24 YEAR OLD MUSICIAN DALE CLEVES FOUNDED HIS FIRST MUSICAL INSTRUMENT STORE IN HIS COUNTRY HOME TOWN OF MOUNT GAMBIER, SOUTH AUSTRALIA.
His passion for the music industry has been passed down through generations on both sides, notably the Cleves lineage, with grandfather Frederick Cleves an entrepreneur, entertainer and promoter in the early 1900s, and grandmother Jessie, a pianist and singer. Dale's father, Frank, was a professional musician and band manager from the 1930s, and a nationally-awarded drummer known as 'South Australia's King of Swing'.
Since the age of 20, Dale had already been testing his entrepreneurial wings, managing The Barn Palais in Mt Gambier South Australia, which was then a dance venue, playing as a pianist, arranging, managing his band, and even including stint recording and publishing, with his band The Starrliners featuring Johnny Mac making the charts around Australia in 1964. Amongst these other ventures, he also opened his first music store, which was a combination of a teaching studio, piano store and record bar. Our long association with Bosendorfer began then, and with the opening of another store in Warrnambool in regional Victoria in the 1980s, Dale built the business to be amongst the leading Yamaha Piano dealerships in Australia, winning several national, state and regional dealer awards. The purchase and reinvention of Winston Music in Adelaide in the 1990s with son Michael made Dale Cleves Music Pty Ltd Yamaha Music Australia's biggest national account for multiple years following.
Dale's passion for music has not dimmed, deciding at 57 years old to return to classical piano study. With much hard work and tuition by highly respected teacher and examiner, the late Audrey White, he gained his L. Mus. A at age 58 in 1998.
In 2012, Dale Cleves was awarded the Order of Australia medal (OAM) for service to the tourism and hospitality industry, and to music. His contributions to music include co-founding the Generations in Jazz festival held in Mt Gambier since 1982, helping develop the James Morrison Jazz Scholarships, and founding the Dale Cleves Music store chain. He was also recognised for excellence in hospitality in his Mt Gambier restaurant and accommodation venue, the Barn Palais Mt Gambier, as well as local Hereford cattle breeding.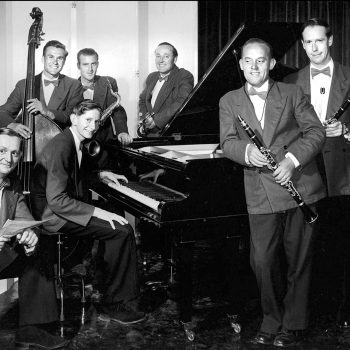 The Frank Cleves Band 1958.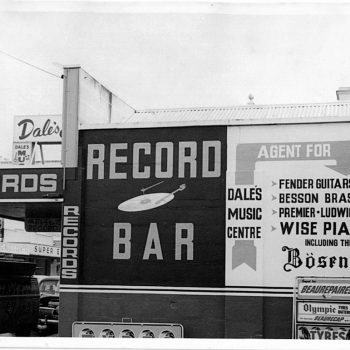 Dale Cleves Music store 1964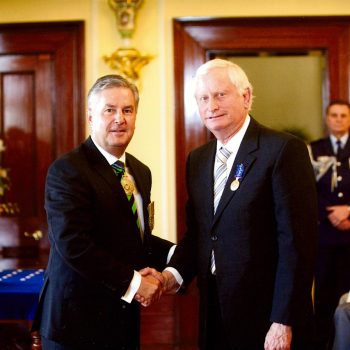 Dale receives OAM from SA Governor Kevin Scarce
TO THE FUTURE
The Dale Cleves Music Group has grown further under the next generation of the Cleves family, becoming Australia's biggest piano retailer now with eleven stores around Australia: the Australian Piano Warehouse in Melbourne (West Melbourne & Blackburn, Brisbane, Perth and Sydney, Winston Music in Adelaide, Dale Cleves Music in Mount Gambier SA and Warrnambool Vic, Billy Hyde Music in Adelaide and Melbourne, and Kosmic Sound in Perth. – View all our stores at http://dcmg.com.au
We continue to strive for an ethic for stellar service and integrity throughout our team. We are proudly Australian, proudly family owned for over half a century, and looking forward to the next fifty years.